Give Today to Build Tomorrow's Workforce
Together, we can ensure that businesses meet the need for skilled employees and members of our community find new, meaningful careers. Your donations directly support the future of LCCTC students and provide tools and resources that build a thriving workforce in our community.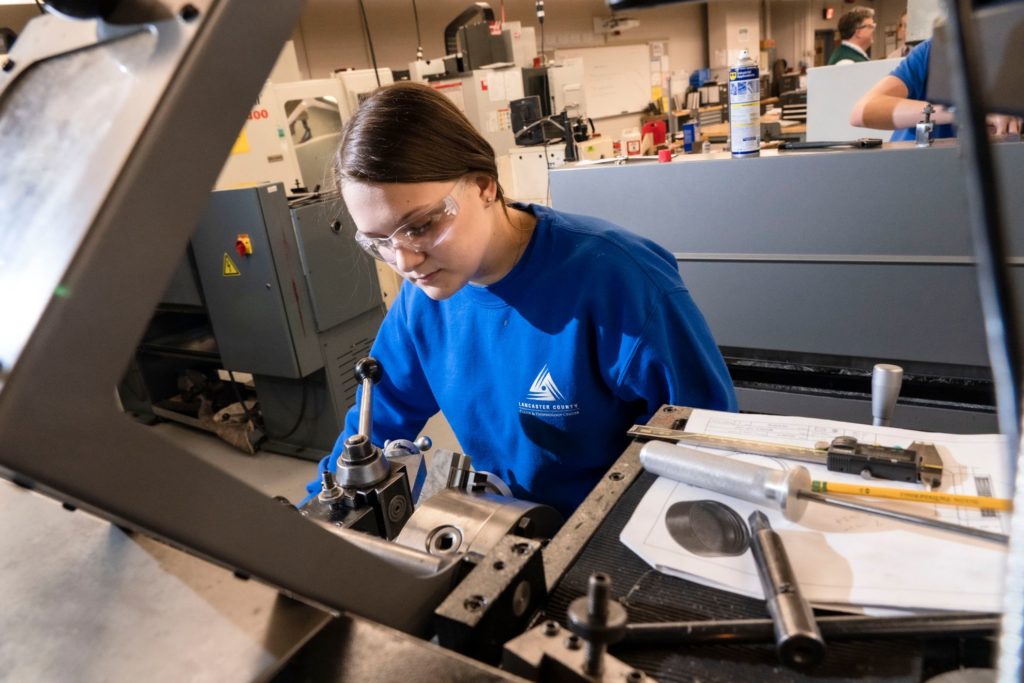 Why Donate to LCCTF?
Lancaster County is home to a number of industries that are facing an urgent need for skilled workers, including Manufacturing, Health Care, Transportation, Construction and Agriscience. At LCCTF, we provide tools and resources to create a thriving workforce.
Donate your Time and Expertise
Join the LCCTF's Gold Collar Society
Formed in the fall of 2010, its primary purpose is to bring together a group of area business people who were supportive of technical education and its advancement and impact on the community.
Contact us to learn how you can be involved

»
Gold Collar Society Members
John Bear, Stevens and Lee
Stephen Black
Ivy Buchan, Ph.D, Helix Strategies
Dr. Michael Curley
Anthony Gillespie
Darryl Gordon, The High Companies
George Hennessy, Lift, Inc.
Scott Hoober, Hoober, Inc.
King Knox
Chris McMurtrie
Roger Moyer
Lynn Myers, Millport Conservancy
Tim Peachey, Fulton Bank
John Scheler, Five Star International
Donna Shoff, HL Wiker
Kirk Sears, Lift Inc.
Garth Sprecher
Laura Tallarico, Homestead Village